Start your FREE Trial Today!

Your Trial will provide you with access to the Web's most trusted and comprehensive collection development tool, Doody's Review Service



Key Features

Access to the most comprehensive database of medical books and software. More than 190,000 titles!
Expert Reviews of more than 40,000 titles in Basic Sciences, Clinical Medicine, Allied and Associated Health Professions and Nursing.
Weekly Email Updates of new reviews and titles in just your areas of interest.
Advanced Customized Title List Tools
Advanced Title Search Engine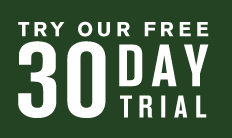 FREE Trial Details

Single-User access for 30-Days.
Instant Activation
You will NOT be automatically billed.